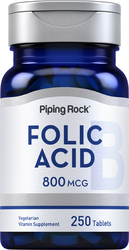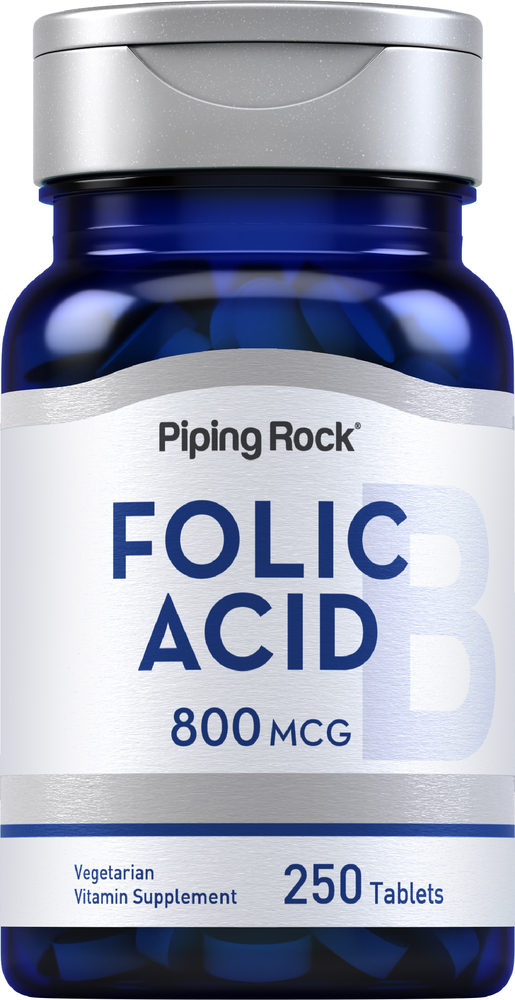 Klik op 'Imagine' om in te zoomen
Foliumzuur , 800 mcg, 250 Tabletten
Onze prijs:
€ 2.63
(25% korting)
Feiten over supplementen
Porties per verpakking:
250
Hoeveelheid
per portie
% dagelijkse
hoeveelheid
(DV)
Foliumzuur
1,333 mcg DFE
333%
Overige ingrediënten:
Dicalciumfosfaat, Cellulose (plantaardig), Croscarmellose, Plantaardig magnesiumstereaat, Plantaardig stearinezuur, Silica
Uitleg:
Volwassenen, 1 tablet per dag, bij voorkeur bij een maaltijd.
LET OP:
Als u zwanger bent, borstvoeding geeft, medicijnen inneemt of een medische aandoening hebt, moet u uw arts raadplegen voor gebruik. Bij ongewenste bijwerkingen het gebruik van dit product onmiddellijk stoppen en uw arts raadplegen. Indien het zegel onder de dop beschadigd is of ontbreekt, moet u het product niet gebruiken. Buiten bereik van kinderen bewaren. Koel en droog bewaren.